Welcome to the Bungaku Shoujo wiki.
Bungaku Shoujo is a collection of Japanese light novels written by Nomura Mizuki, with illustrations by Takeoka Miho. Over 1.6 million copies of the light novels have been sold in Japan, and it has ranked five times in Takarajimasha's light novel guide book Kono Light Novel ga Sugoi!
The Bungaku Shoujo series centers around Konoha Inoue, one of two members of his high school's literature club, which he joined shortly after entering high school, though the story begins when Konoha is already in his second year of high school. The other member and president of the club is Tohko Amano, a third-year girl who loves literature. Tohko is a yōkai who eats stories by consuming the paper they are printed on and Tohko often asks Konoha to write her short stories as "snacks".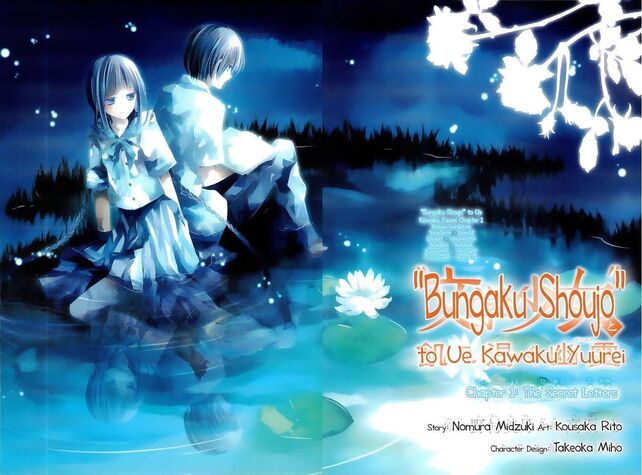 Community content is available under
CC-BY-SA
unless otherwise noted.